Using various mediums, this ritual allows you to choose and thread a series of symbols based on themes including personal strength, cultural heritage, hopes and dreams as well as your growing edge and challenges.
Beginning with a guided meditation, you are then invited to choose and create beads to thread and tie together as a response to a series of questions designed to evoke the soul to speak. Through this deep therapeutic workshop the wearable and transportable symbols become a powerful positive reminder of your inner resources and resilience when needed such as in times of stress and anxiety or to remind you to continue on your path to your joy and passion.
All materials and take-away items included
More about Self Care Sunday workshops with Kerryn Knight:

As an added benefit of Kerryn's SELF CARE SUNDAY Workshops…
Meditation , Guided Imagery & Art Making
Kerryn leads you on a journey through Meditation to relax the Mind and Body, followed by Creative Expression using the healing arts in various creative processes.  Kerryn includes a range of meditation techniques and topics to focus on including New Year's resolutions, letting go of old habits or simply just to connect with yourself and gain insight.
Labyrinth & Sharing Circle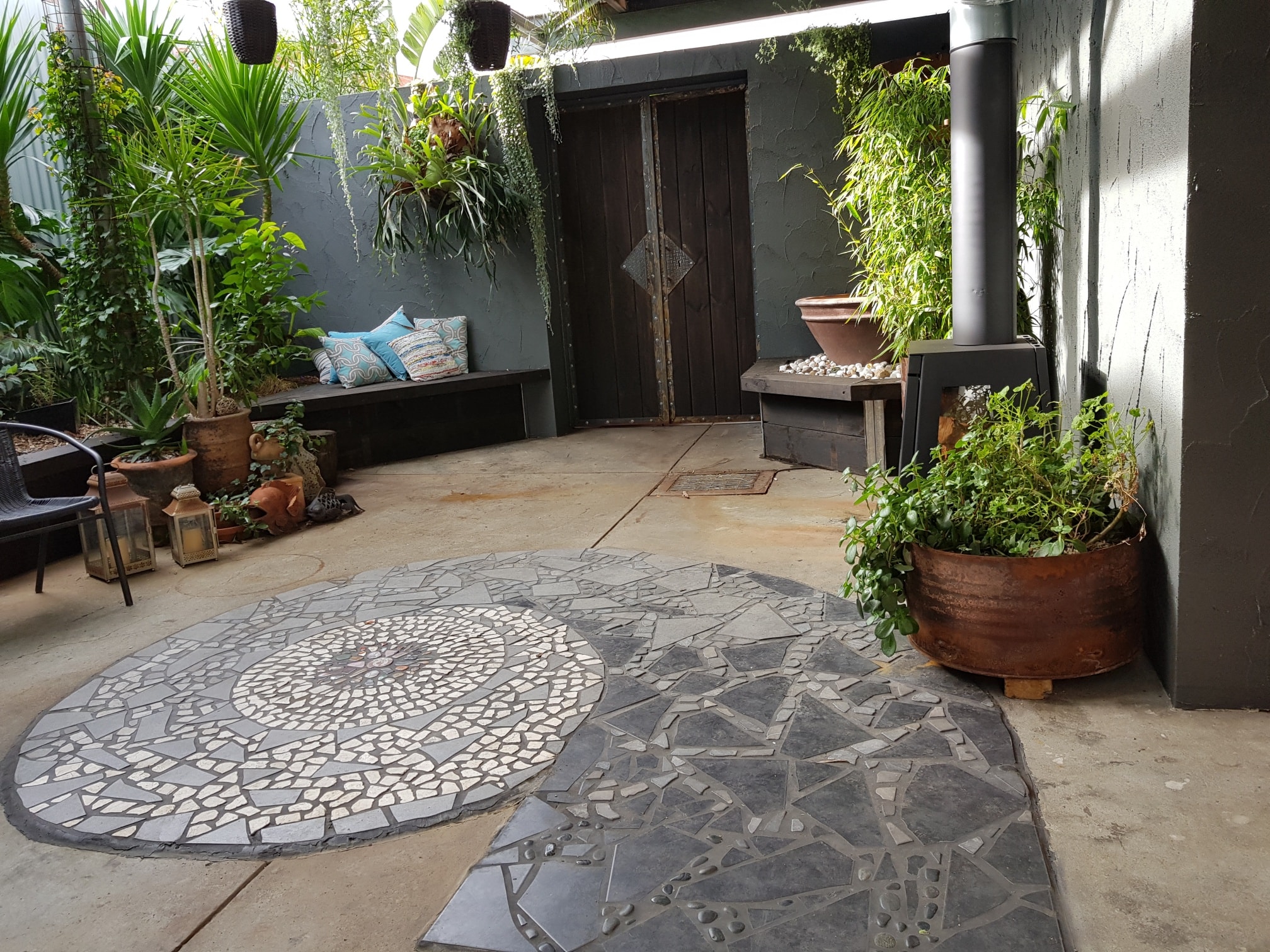 A Labyrinth,  symbolic spiral has been created as a mosaic in the Meditation Garden at  Kindred Art Space for you to walk along wearing or carrying your creative processes you have made during each workshop.   Labyrinth's are designed for spiritual healing.  It helps ground the wisdom you have gained by the therapeutic processes of the Workshop and bring this into your daily life.
Benefits of Meditation & The Healing Arts: 
Workshop Space at Kindred Art Space:
Science and Research now supports the benefits of a daily 15 minute meditation and the benefits of Art Therapy to:
release melatonin and seratonin into the body- the body's natural calming and happiness hormones
assist in the body's natural rejuvenation process
better control attention, manage emotions and assist with mindful decisions
release mental and emotional blockages
help bring balance and clarity to your day.
ALL MATERIALS & TAKE AWAY ITEMS INCLUDED